mFortune Promo Code
mFortune is one of the many sites that can currently be found on the internet that feature a range of gaming options and below in this article we take a closer look at what they have to offer you as customers. mFortune's platform features a wide array of games that vary from video slots, jackpots, card games, table games and even various bingo rooms. Not only can you expect various gaming options available to you, but you can also expect a number of promotions available to be claimed. 
Promo Code
You can often find promo codes provided by sites like mFortune to be used when attempting to activate their available promotions. However, mFortune does not require any promo codes to claim their promotions at this point in time. With that said, customers attempting to claim promotions should always make sure to read the terms and conditions provided for promotions as they contain important information regarding the claiming process.
Welcome Offer/Sign-Up Offer
A lot of customers would not bother wasting their time with an online gaming site that did not provide them with a welcome offer when joining their site. However, there is no need to worry about this with mFortune, with them offering a lucrative welcome offer, to say the least. The mFortune welcome package is made up of three different offers which can all be claimed by making three qualifying deposits. On customers first deposit they will receive upto 100 free bonus spins, while on their second deposit a free bonus of £10 will be awarded. Finally, on customers third deposit they will receive a 200% deposit bonus worth up to £100. To qualify for each of these offers, customers must simply make a minimum deposit of £10 for each offer. 
Jackpots & Promotions/Existing Customer Promotions
The fun does not stop after you have claimed the mFortune welcome offer, with them providing a range of bonuses for their existing customers as well. One of the most widely used promotions available on mFortune is the Refer a Friend bonus. mFortune customers who get one of their friends to sign-up to their platform will receive a £5 free bonus and a 50% deposit match bonus. Every month, mFortune will have a 'Game of the Month Giveaway' which allows their customers to win a variety of bonuses for simply playing their selected exclusive game of the month. mFortune customers should look out for them on social media, as they often give out free prizes on platforms such as Facebook and Twitter.
Free Bonus/New Player Bonus
At this point in time, mFortune is able to provide their customers with a small free bonus which currently sits at £10. This free bonus is waiting for all of you who simply register an account with mFortune. As a mFortune customer, you can get your hands on a new player bonus, which we have already covered above. The mFortune new player bonus is sure to give you a well-needed boost when setting up your account with them, allowing you to get used to your new surroundings without having to spend too much of your own money. 
Birthday Bonus
Birthday bonuses are not your typical promotions that can be claimed by making a deposit and using promo codes, as these bonuses are found within the mFortune VIP Club. To receive a birthday bonus, you will need to become a VIP member which is achieved by earning a specific amount of loyalty points each month by wagering money across the mFortune platform.  Although it is not always an easy task becoming a VIP member, it is sure to be worth your time as there are many benefits and rewards that come with it. 
Free Spins Promotions
As a mFortune customer, you can get your hands on free spins in a number of ways with the first being by claiming their available welcome offer. The mFortune welcome offer contains up to 100 free spins alongside various other bonuses. Also, mFortune has a monthly game of the month giveaway promotions which has the capabilities of rewarding customers with free spins. 
Games & Live Casino
Although a lot of online gaming sites are very good at offering a lot of one game, mFortune goes above and beyond to offer a variety of high-quality games. A large portion of mFortune's success has come from them being able to attract a range of customers thanks to their broad collection of games. Not only is mFortune a great place to enjoy a long list of video slots, but it is also great for jackpots, scratchcards, table games, card games and bingo. The majority of mFortune's platform is filled with high-quality video slots and features some popular titles like Starburst, Treasure Jewels, the Book of the Dead and Genie Megaways. Alongside their impressive slot collection is an equally impressive bank of classic casino games that include all the traditional titles like Blackjack, Roulette and Baccarat. The fun does not stop here with mFortune, with their platform featuring several bingo rooms that vary in ticket prices, jackpot sizes and game type. 
Becoming A Member
Everything you find available on the mFortune platform can only be accessed once you have become a member on their site. Registering a mFortune account takes just a few moments to complete with the process being very short and simple. The first step to creating a mFortune account is by giving various personal details which include your name, address, email address and age. Since gambling is an aged based activity you are likely to be asked to confirm your identity with some form of ID. Once your age has been approved you will then need to provide mFortune with payment details. The payment details you provide will be the same ones used when making deposits and withdrawals from your mFortune account. 
Mobile App
One of the few setbacks we found when taking a look at the mFortune platform is their current lack of a mobile app for their customers to download. With that said, customers can still enjoy mFortune products and services from their mobile device, as their site has been designed to work perfectly on mobile devices. Customers need to simply head to their device's internet browser which is usually Safari, Google or Chrome and search for 'mFortune'. Also, the mFortune website can now be added to your mobile devices home screen in the form of an app/widget by selecting the relevant icons on your internet browser. 
Conclusion
mFortune is a breath of fresh air amongst the online gaming industry as their site is packed full of interesting features and exciting gaming options. Whether you are the type of gamer that likes to enjoy slots and casino games, or even various bingo games, it does not matter as mFortune has all of the above on offer across their user-friendly site. Also, mFortune have cut no corners when it comes to the quality of their games, with each of them demonstrating fast gameplay and smooth graphics. If you are looking for a site featuring a number of lucrative promotions, then look no further as mFortune does a great job providing their new and existing customers with a bunch of bonuses and rewards.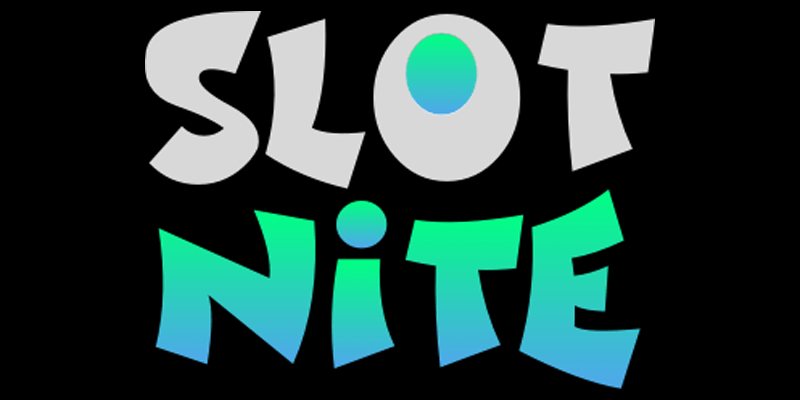 Slotnite Promo Code >>
Slotnite Promo Code