Bet365 Poker
Poker is one of the most popular online games to play when it comes to gambling. The rise of online gambling has seen poker grow to an unprecedented size and Bet365 poker allows their players to partake in a number of different poker options. If you are a regular poker player and want to try your hand at playing online, Bet365 poker is certainly the platform to use to do it.
How to play Bet365 Poker
Poker is one of the world's most popular card games and is easily accessible on Bet365. Players from across the world will be competing in various games and tournaments at Bet365 at any one time, all competing against each other to win what at times are some serious cash prizes. The most common poker game is Texas Hold'em, which begins with the dealer giving each player two cards each face down. Each player then uses those two cards (or one or none of those cards) in combination with five shared community cards to make their best-five card poker hand.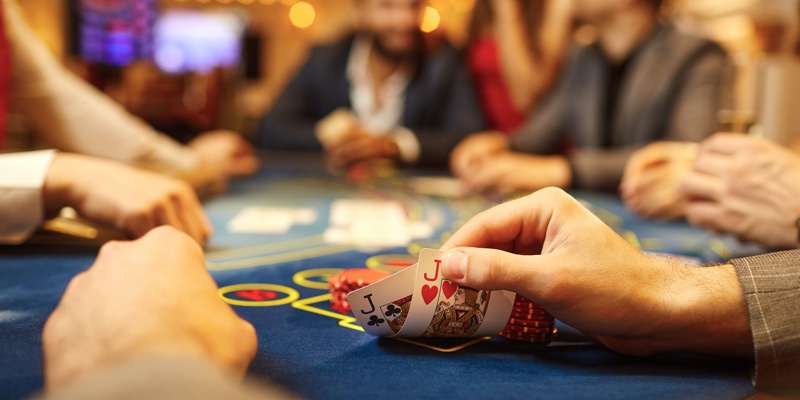 There are four rounds of betting during each game of poker, giving players the opportunity to gamble more if they are confident – or simply bluffing – and to fold if they feel they are about to lose. At the end of the four rounds of betting, the individual with the best hand will take all of the money left in the middle of the table. The strength of your hand is determined by the following five card poker hands:
Royal Flush (All the same suit, sequence A-K-Q-J-T)
Straight Flush (Any sequence all the same suit, for instance 9-8-7-6-5)
Four of a Kind (Four cards that are the same value, for instance A-A-A-A)
Full House (Three of a kind AND a pair)
Flush (All the same suit)
Straight (A basic sequence such as 6-5-4-3-2)
Three of a kind (Three cards that are the same value such as 5-5-5)
Two-pair (Two pairs, such as 9-9 AND 5-5)
Pair (Any pair whether it's A-A or 2-2)
High Card (Whatever your highest card is)
Bet365 Poker App
For Bet365 players who want to specifically and exclusively play poker, they are able to download the Bet365 Poker app. This is available on both iOS and Android and is free to download, featuring all of what you can find when playing either via your desktop or on your phone web browser.
We would advise mobile poker players to download the Bet365 Poker app as it allows you to go straight into the section of the site you are after and saves time in finding which games and/or tournaments you are wanting to enter. It is perfect for those that love to play poker and is a further example of the lengths Bet365 have gone to to assure all customers needs are taken care of.
Bet365 Poker Loyalty Club
The most dedicated of Bet365 Poker players would be advised to join the Bet365 Poker Loyalty Club, where you will be rewarded simply for playing regularly either via the website or mobile app. This has been created for the best and most experienced poker players online, giving them the chance to be rewarded for their loyalty in a number of different manners.
Once you join the Bet365 Poker Loyalty Club players are given status points, which in turn lead to you progressing through the loyalty steps. Loyalty steps are milestones within a loyalty level, which when completed will see you rewarded with Bet365 coins to your account. Bet365 Coins are the currency used for all items available in the Store and you are able to increase your Bet365 Coin balance by simply playing your favourite games. Each Loyalty Level comprises of a fixed number of Loyalty Steps, which must be completed to progress to the next level.
By improving your Loyalty Level, you will gain access to a larger selection of rewards in the Store and can enter more Loyalty Club tournaments. Members of the Bet365 Poker Loyalty Club may also take part in Loyalty Missions to increase their Bet365 coin balance and compete in exclusive tournaments with other Loyalty Club members.