Online sports betting is now a huge business in the UK. The opportunity to place a bet from the comfort of your own home, down the pub or at work on countless amounts of markets across a variety of sports has proven hugely popular. This has limited the requirement of telephone betting and walking into the bookmakers. In fact, bookmakers such as Bet365 now solely function online. The main attraction from online betting is that you can get a bet on within seconds, something that can prove vital with regards to the ever popular in-play betting markets. Online betting also provides people the opportunity to watch live streams of events that they previously couldn't.
We've Listed Some Of The Most Popular Online Sports Betting Companies
Below you will find some of the most popular online sports betting companies and their current sign up offers should you open an account with them as a new customer.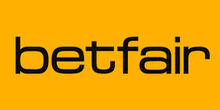 T&Cs
T & C Apply. Please Gamble Responsibly.
Major Betting Events
In the United Kingdom it will not surprise you that the most popular sport to gamble on by some distance is football. In order, this in then followed by Tennis, Horse Racing and US Sports. What is also proving ever popular is betting on Political events. The recent referendum for Brexit and Donald Trump's surprising success in the US Presidential election saw large amounts of money wagered over a vast amount of time.
Betting Software
It is quite obvious that sports betting would not be possible without the internet. However, a wide array of betting software has also been required to ensure that so many markets can be updated and that bets can be placed in such a fast and fluid fashion. 2DB, SBTech, OddsMatrix and Geneity are just a few of the betting software that have made this revolution possible.
Ever Increasing Accessibility
Online betting first arrived on people's PC's. However, the ability to place a bet on all of the top events (and more) is now available on your mobile or tablet with almost all betting companies. Of course this will use up your data, particularly if you are live-streaming the match that you are betting on.
Is Betting Online Legit And Safe?
This is an extremely commonly asked question and is normally asked by punters when they may have had a bad day at the office. Online gambling is hugely regulated by the government with a number of laws that each organisation must abide by. Third parties are also regularly involved to ensure that all online betting is fair, whether it be sports betting or online gaming such as poker. As technology has improved people's financial details have also become increasingly safe and customers should gamble knowing that all of the major betting companies are genuine and professional organisations.
What Can You Bet On?
The answer to this is pretty much any professional sporting event you can think of. The betting opportunities are separated into sports on betting company websites. As an example, you may select football. Once you do so a wide range of leagues will appear which you can then gamble on. Once you have selected you desired match or game a wide range of markets appear. This can range from predicting the winner of a match to predicting the amount of bookings or corners in a football match. It is also worth remembering you can place certain selections in an accumulator providing the bet isn't related.
How Do The Odds Work?
Gambling companies in the UK will display odds in one of two ways, as fractions or decimals. There is also the US version and we will provide an explanation of all three below.
Fractional Odds
This is the traditional format. You simply divided the numbers in the fraction then multiply it by your stake. This is your profit and you will then receive your stake back as well.
Example – £10 @ 5/1
5 Divided by 1 = 5 x stake (£10) = £50 + stake (£10) = £60 return
Decimal Odds
Decimal Odds are typically found on betting exchanges but are usually an option within the website of all major bookmakers. They are in some ways easier to understand. The decimal displayed is simply what your stake is multiplied by.
Example – £50 @ 9.7
£50 x 9.7 = £485
American Odds
By some way, this is the most confusing of the lot. Numbers are displayed as negative or positive values and all revolve around a mythical $100 stake. If odds are displayed as -100 it means you must place a $100 bet to make a $100 profit (evens). Alternatively, odds of +300 means that a bet of $100 would return a $300 profit (3/1).
The Positives Of Betting Online
There is a number of ways that betting online is better than the traditional way of gambling with the traditional high street bookmaker.
Better Odds
Odds tend to be better. Across the board, you receive better value across most sports in most instances. Most of the UK's major online bookies also receive the best odds guaranteed on the UK and Irish Horse Races. This means that after you place a bet on a horse if the odds go out you still get the higher odds. This safety net does not exist when you gamble cash with the bookies.
Welcome Bonuses & Offers
When you open an online account, bookies often offer you bonuses in the shape of free bets. The offers differ and it is worth shopping around when you are looking to open your first account. There are also a wide array of offers once you start gambling online that again don't exist on the high street. Examples of this include your stake back as a free bet if one selection in your accumulator lets you down.
In-Play & Cash Out
With the heightened accessibility of online betting, you can now place bets in seconds. This means that you can take advantage of in-play markets whilst sporting events are running. There is also the cash out facility which means you can limit your losses or accept a certain level of profits with the click of a button whilst your selected sporting event is still running.
Live Streams & Stats
The best online websites and apps now offer the opportunity to stream the event you have gambled on. Furthermore, extensive statistics are provided of a sporting event. Both of these can prove vital in helping you decide on any future bets or whether you should cash out.