Icy Gems Slot Review – RTP, Features & Bonuses
Icy Gems comes from the well-known gaming company Microgaming and was released back in 2018. This game offers a really easy to follow layout with more of a classic style plus some sharp modern graphics. Icy Gems is a higher variance slot than most but does offer a reasonable RTP to players plus some nice features to go along with it. To find out more about the RTP, Features & Bonuses then you will find them below.
How To Play Icy Gems Slot
To get started on this slot you must first select your comfortable stake size which can be found at the right-hand side of the screen just above the play button. There you can select the appropriate stake to get spinning.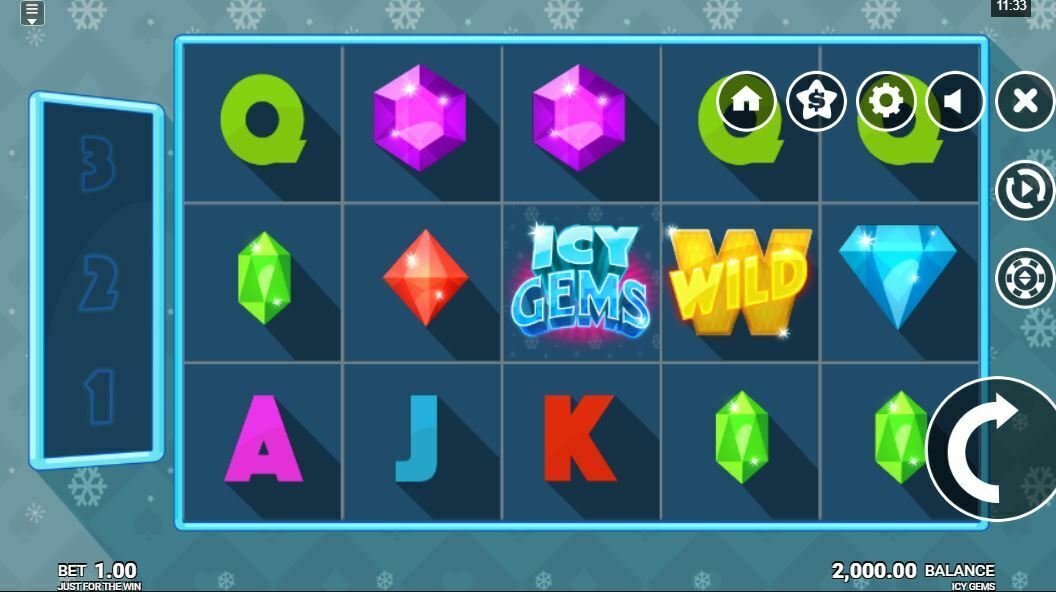 Icy Gems also offers the popular "Autoplay" function which can also be seen at the right of the screen and will allow players to spin the reels up to 100 times automatically. This slot does not offer a turbo spin function or an easy max bet option.
Icy Gems Features
Icy Gems is a 5 reel game with 20 different paylines for chances to win
This slot has a minimum bet of 10p going up to £100 as the maximum spin size
The maximum win is 1210.50 of the stake played giving a total maximum of £121,105 total win
Icy Gems shares some similarities with some other slot games like Gems Gone Wild, which is based on gems like Icy Gems. both slot games
Icy Gems RTP
RTP or return to player is the percentage chance a slot has on average of returning money back to the player. The higher the percentage the more likely the slot game will return the money, the higher the percentage games often come with a lower bonus and maximum payouts compared with lower RTP slots which often payout much larger amounts
Icy Gems has an RTP of 96.03%
Icy Gems Bonus Features
Symbol Storage is the feature that shows on the left of the slots screen. You'll store winning symbols in it, once the combinations are created in the game. You will store three symbols in the meter, and once the capacity is complete, the Re-Spin is activated.
In the meantime, for each saved symbol, there is a free Re-Spin, which is another chance for you to win more.
Once you accumulate three symbols in place, the Superspins activates. Based on the symbols used in the wins, you can store one, two, or three different types of symbols. The accompanying Superspin can only have the symbols placed on its reels, so there are three variants for it.
The Silver Superspins have three different symbol forms that can appear on the reels. Gold Superspins have two types of marks on the reels, and the odds of getting wins are a lot higher. Big Win Superspins get only one type of symbol on the reels, so you're guaranteed to have 5-symbol combinations on all lines.
Icy Gems Summary
Icy Gems is a great offering from Microgaming with it's easy to follow layout and classic yet modern feel it will be an enjoyable experience for most players. This slot does have a different bonus system to most but the super spin feature does still offer the opportunity for very big payouts. All round a good looking game with average variance and RTP for slots enthusiasts to enjoy.
You may also want to read about: