Bet365 Casino
One of the most popular Bet365 products is the Bet365 Casino, which allows you to play all of your favourite casino games all in one place. Offering the choice of playing on your web browser or via the dedicated Bet365 Casino mobile app, there are plenty of options for players that are looking to play casino games online. The Bet365 Casino is getting better all the time and there are limitless possibilities with where playing can take you! We also have a page dedicated to the bet365 casino welcome bonus if you are interested in signing up for a new account.
Bet365 Casino Games
There are a plethora of options when it comes to selecting which games to play on the Bet365 Casino, leaving even the most ardent and experienced gamblers satisfied with the selection. The Casino home page gives players the option to split into six different categories: Featured, Slot Games, Card Games, Table Games, Video Poker and Jackpots. The featured section of the site contains the top games that are on offer from each of the aforementioned categories and often contain games that Bet365 are specifically trying to push at that moment in time. If you aren't looking for anything in particular, we would recommend checking out the featured section of the Bet365 Casino. Next are the slot games, which are by far the easiest games to play on the Bet365 Casino. Simply set your stake and spin away on a number of top slot games such as Age of the Gods, Tiger Stacks and Frankie Dettori's Magic Seven.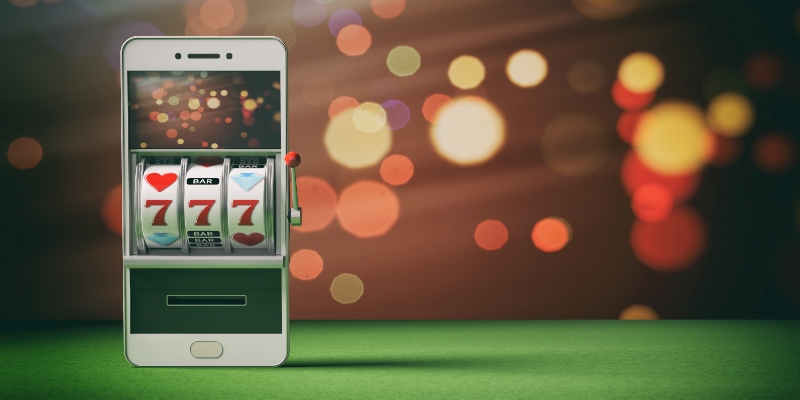 There's no shortage of options when it comes to card games either, with all of the classic card games featuring within the Bet365 Casino. Either play against a computer dealer on Blackjack and Heads-Up Holdem, or play live card games against a live dealer in Blackjack, Casino Hold'em, Baccarat and Hi-Lo. Table games do not disappoint, also offering players the chance to play either live or against the computer. Roulette is the main game that stands out when looking at the Bet365 table games, with there also being a number of different variations of the game available to play. If it's only big money that you're interested in, jackpots is the category for you. Bet365 have helpfully pooled together all of their jackpot games all in one place, saving you the time of having to dig through and find them yourselves. The jackpots have been known to rise as high as seven figures over the years and aren't to be missed out on. Finally, there is also a video poker section of the site that features three video poker games for those who are looking to play those more specifically.
Bet365 Golden Chips
We all like to be rewarded when gambling online and that will certainly happen to you if you gamble using the Bet365 Casino. One of the ways they like to reward their customers is by handing out Golden Chips, which has become commonplace amongst a number of different bookmakers and their casino services. Golden Chips are given out to players as a way of allowing them to test out games without using their real money, though you can still end up winning real cash as a result of playing with them. These must be accepted when offered to you by Bet365 in order to use them. You will generally be able to use these Golden Chips as and when you choose, though there may be instances where you will be required to use them on a particular game. Players that redeem Bet365 Golden Chips may also be required to complete wagering requirements before they are able to complete a cash out for real money. If this is the case, it will clearly be stated within the message confirming the Golden Chips being credited to your account.
Bet365 Casino Free Play
Another very useful addition to the Bet365 Casino site is the ability to use the free play option. Here, you are able to test out games across the Bet365 Casino that you may be unfamiliar with or looking to have a go at without having to stake any of their own money, meaning any winnings that come from it are also not given to the player. This is particularly useful if you are wanting to understand the rules of a particular card game or if you want to see the bonus features that come with a slot machine and what you must do when you arrive at that moment. When you click on a game on the Bet365 Casino site or app you will then be given the option of either selecting real play or free play, selecting the latter if you are looking to have a go at free play. It is an extremely good feature to have for the less experienced casino players out there and allows you to find your feet on a particular game or slot before then beginning to play with your own real money.